A Welcome from Dr. Joseph Mahon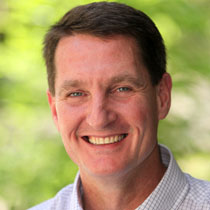 Thank you for visiting my website. I hope that the information here, taken from my 20+ years of dental experience, will encourage you to visit my practice with whatever dental needs you may have.
My practice philosophy is simply "To provide personal, professional care in a relaxed and friendly environment", and I believe we do a great job at that. Our dental practice is located just outside Kilkenny City at the Kylemore Clinic, just a minute's drive from St. Luke's General Hospital.
From a single tooth problem to the restoration or replacement of all your teeth, no problem is too big or too small. We provide a full dental service, including crowns, dentures, veneers, caps, white fillings, teeth whitening and bleaching. We also offer dental sleep medicine for those with snoring problems and sleep apnoea.
Do not hesitate to contact me if you have any unanswered questions after visiting the site.
Joseph Mahon